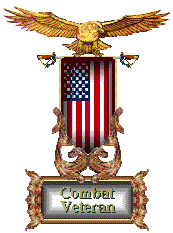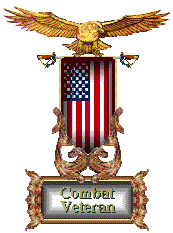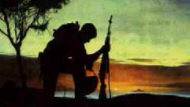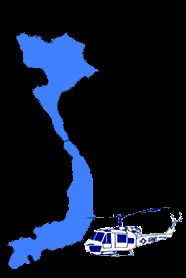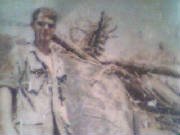 Arrived in country 8jan68 at QuiNhon then onto AnKhe to hook up with A2/5 at BongSong in the BinhDinh province...Working out of LZ's English...Uplift...Mary and X-ray....Under Operation Pershing our mission was to flush and starve Charlie out thru Search and Destroy ops...When Pershing ended 21Jan 5,100 enemy lay dead and another 2,400 captured along with 1,500 indivual weapons and 137 crew weapons captured or destroyed....The Cav moved up north to QuangTri in I corp 27jan and set up Camp Evans and LZ Jane kicking off Operation Jeb Stuart....Tet begins 31jan with 14,000 crack NVA blasting their way thru the city of Hue....overpowering the small pockets of resistance from Marine and ARVN troops....The next day five battalions attack the city of QuangTri....Four companies of Skytroopers quickly arrive at Hot LZ's throughout the Valley of ThonAnThai...knocking out heavy weapons support and squeezing the enemy from the rear....for the next ten days Charlie would find himself hounded by the Cav......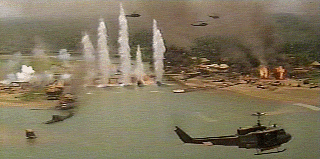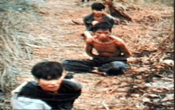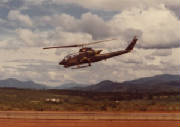 I'm so short.....I can walk under a worm without bending over.....!!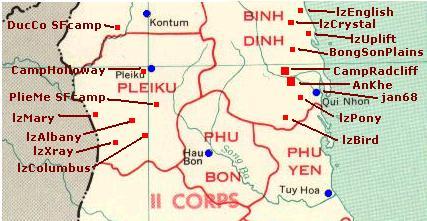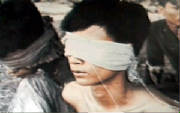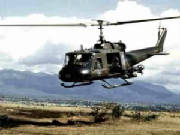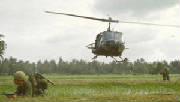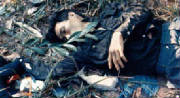 I'm so short.....I need a step ladder to scratch a snakes belly.....!!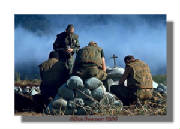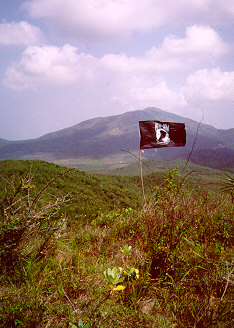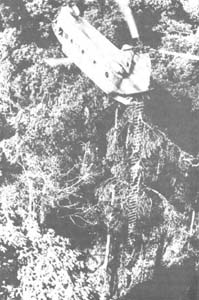 Mid Feb till march was spent on search and destroy and rice denials along highway one to the coast..named by the French as the Street without Joy.The Hai Lang forest was next on the list for search and destroy ops along with the MyChanh villages.Search and clear ops and rice denials around PhoTrac 1 and 2 and XomDongMy villages in northern Thua Thein province uncovered over 600 pounds of rice from 8 to 12March.On 13mar I was hit and mediavac to 15th Med then on to the hospital in Japan.Upon returning...... Operation Jeb StuartII/Pegasus...the relief of the Marines at KheSanh 1-12Apr began.Working out of LZ's Stud...Tom and Snapper we assulted the old French Fort 3k's southeast of KheSanh.Support from Camp Carroll and the Rockpile along with numerous arclight strikes enabled the sucess of the relief.On 19Apr Operation Delaware sent elements to the Ashau Valley near the Laotian border which was being used as a supply station on the Ho Chi Minh trail.The next month was spent engaging the enemy and uncovering huge caches of weapons...ammo and food.The ops ended 17May.On the 19th the cav airlifted to Dong Ha to help the Marines against the 320th NVA division in Operation Concordia Square at the battle of NhiHa.A few days later Jeb StuartIII brought the cav back to Thua Thein province in rice denials and search and destroy missions around ApTracPho.......nicknamed" Churchville"These ops lasted until the end of July as near as I can tell because from here till mid Oct.....no file exists in the canyons of this mind.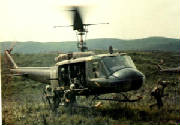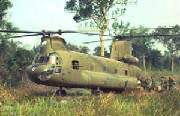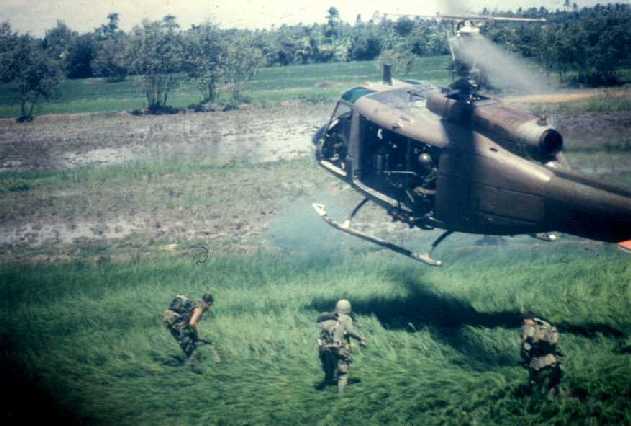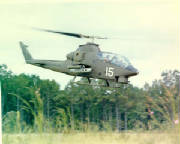 At Hue...173 tons of bombs...20 tons of Napalm...
113 Air strikes all in bad weather.....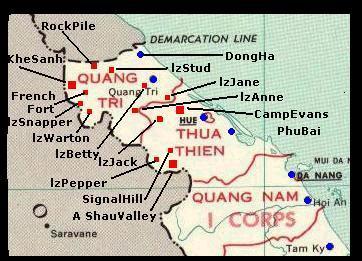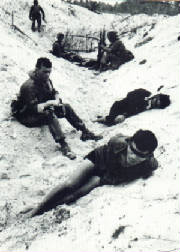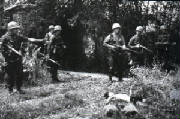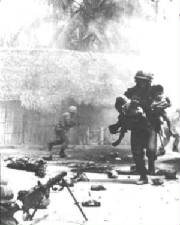 I'm so short.....I could parachute off a dime.....!!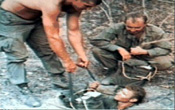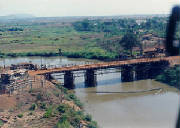 Secure bridges....search and destroy missions working out of LZ Hardcore and Nancy around Quang Tri from 15Oct to 1Nov when Operation Camanche FallsIII starts at LZ Nancy.This would be the last action in I corp for elements of the Cav for on 9Nov...once more the cav moves...this time south to QuanLoi in the III corp area.Operation Toan ThangIII begins around Phouc Vinh killing over 200 enemy and finding one of the largest caches of the war.Extensive recon in force ops through out TayNinh....BienLong and Phouc Long provinces kicked off Operation Liberty Canyon 15Nov.Working out of LZ Sue Liberty Canyon ended 3Dec. although the ops continued in Phouc Vinh area till about 17Dec when because of the patroling of VamCoDong river and BOBO canal network led to the nickname "NavCav".The year ended and a new one began and in nine days a "Freedom Bird" lands and a seat has my name on it for a return trip back to "The World"......
I'm so short.....when I look up all I see are assholes.....!!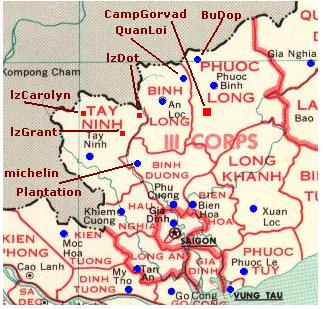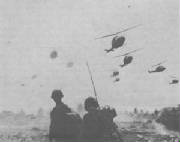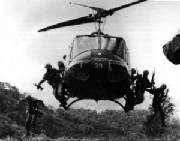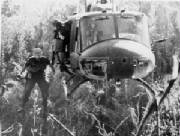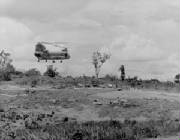 I'm so short.....during firefights I can crawl under my rucksack...!!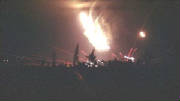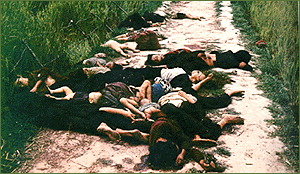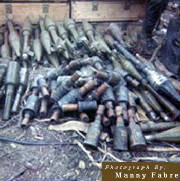 I'm so short.....by the time you recognize me,I'll be gone.....!!